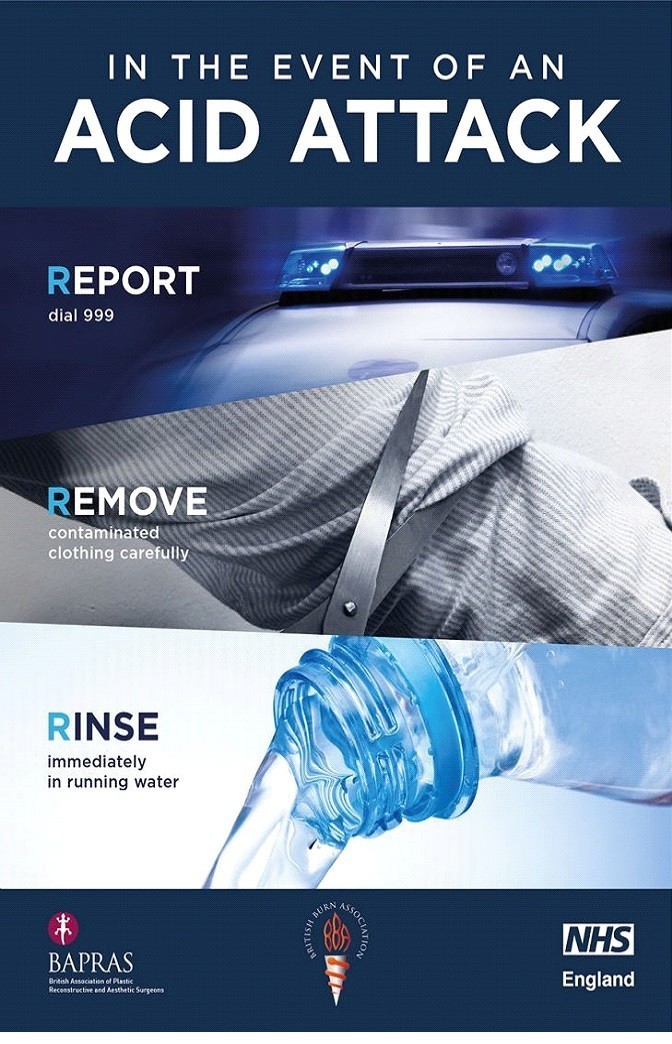 The public is now being warned about Acid Attacks.

What is an Acid Attack?
It involves a corrosive substance being thrown or sprayed on a person or people as part of a violent attack or robbery.

​​Although 'acid attack' is the phrase most people use to refer to such incidents, they can involve acidic, alkaline or caustic chemicals. Household cleaners, drain un-blockers and industrial chemicals might all be used by perpetrators.
​
What to do in the event of an Acid Attack?
> Report the attack: dial 999
>Remove contaminated clothing carefully
>Rinse skin immediately with running water​​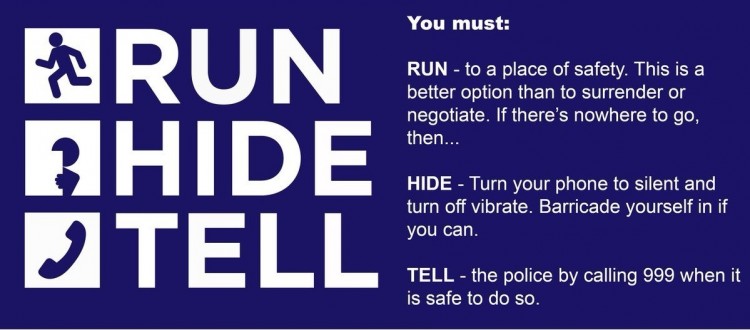 Nowadays, it is not only theft or unauthorised entries that security officers have to be alert about. It is Important that we are all aware that UK is vulnerable to attack in any form, be it international or domestic. It is also important that we know how to deal with certain attacks should they happen.
​
​
​​As part of the public it is important to be alert and report any suspicious activities to the police, no matter how insignificant it may seem.


So to keep updated on the UK Threat Levels, visit the MI5 website https://www.mi5.gov.uk/threat-levels​
Speaking on behalf of National Counter Terrorism Policing, Deputy Assistant Commissioner, Neil Basu, said:

"... While the general level of threat to the UK is SEVERE, the probability of being caught up in a firearms or weapons attack is very, very small. However, it is important the public know what to do in the event of getting caught up in such an incident.

​​We are asking everyone to remain vigilant and report any suspicious behaviour or activity to the confidential Anti-Terrorist Hotline on 0800 789 321 or in an emergency, 999.
New threat to the UK is a Virus known as Coronavirus (Covid-19).


​For Further guidance and information please follow the NHS link https://www.nhs.uk/conditions/coronavirus-covid-19/